Click images for song previews and purchase.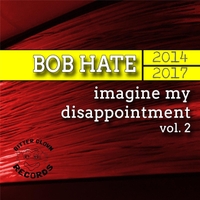 BOB HATE • Imagine My Disappointment Vol. 2
The second greatest hits collections,
featuring a dozen songs from 2014-2017,
including some reworked classics like
"Ruby," "River Road," "Eddy+Cindy," "Ghost,"
"Desertland," "Lubbock," and 6 more.
BOB HATE • Something Bad Has Happened Here
2016's downbeat classic, featuring
"Big Tiny," "We're Gone," "Savannah,"
"Train Train," "Last to Go," and 5 more.
BOB HATE • Hate Town
A return to solo glory, recorded in
Savannah. Featuring "Hate Town," Desertland,"
"Make it Up," "Drenched," "Seconds,"
"Wish I'd Quit You," and 10 more.
BOB HATE • I Was the Big Train
The 2014 unplugged masterpiece, featuring
"Maria," "Bad in my Car," "K.O.N.,"
"Nobody's Treasure," and 8 more.
BOB HATE • Juvenilia
A career-spanning revitalization of
tunes from the 70s and 80s. Featuring all new
recordings of "Dream Street," "Hold Your Tongue,"
"Remember My Name," "Big Girl," and 8 more.
EDDY BAND • Six Foot Length of Rope
The 2010 Best Of from Eddy,
featuring "Wreckerman," "Amarillo,"
"Redeemer," "O Blessed Love,"
and 12 more.
EDDY BAND • Spanish for Hospital
The final Eddy Band CD (2013),
featuring "Eddy + Cindy,"
"Play it Cool," "Birmingham" and 16 others.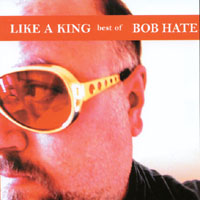 BOB HATE • Like a King
The 2003 Bob Hate Best Of,
featuring "Gas Giants," "Shreveport,"
"Superstition Hwy." and 12 more.
BOB HATE • Bitter Solo Album
The 2009 Bob Hate collection,
featuring "Nowhere," "Every Bad
Dream," "About the Moon," and 8 others.